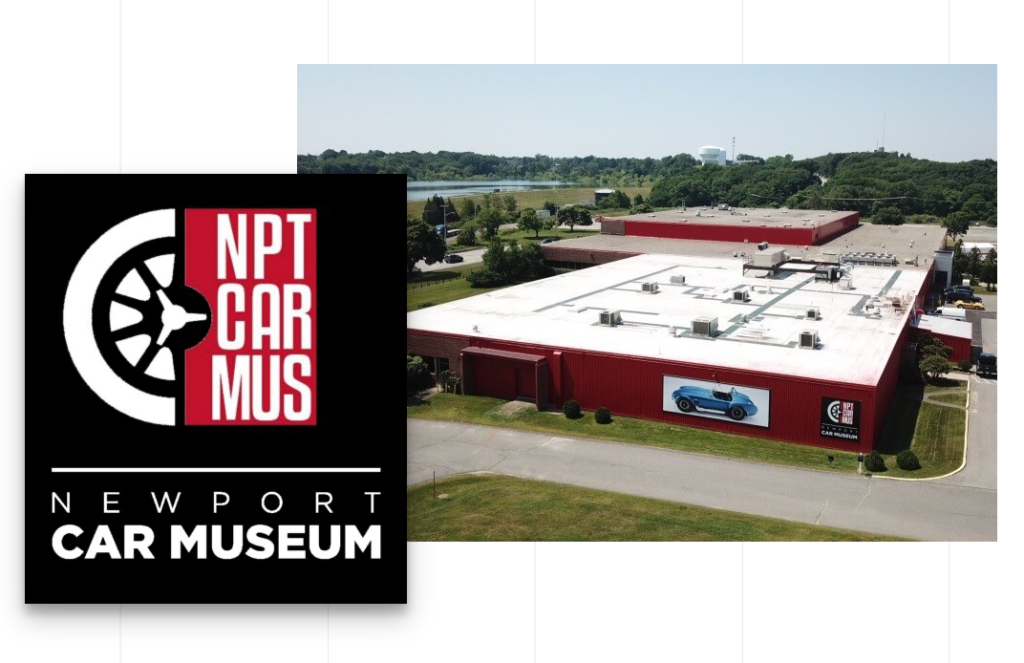 Where:
Newport Car Museum
1947 West Main Road
Portsmouth, Rhode Island 02871
Directions
When:
September 25, 2021
This will be a rain or shine event.
In case of bad weather, daily drivers are welcome. It's worth the trip.
Admission:
$15 for Club members and Seniors
To expedite entrance into the museum, we are requesting that all admission be paid in advance.
Please make your checks payable to Club Corvette of Connecticut.
Event Info:
Upon arrival, the museum will provide us with a roped-off parking area. They have also agreed to give us "early bird" access to the museum by allowing us to enter 1 hour early.
There are over 75 museum-quality cars for us to see. The museum is broken up into distinct themed displays: Corvette, Ford, Shelby, Mopar, American Muscle – then and now, World Cars, and Finned cars (Cadillacs, Chevys, etc.). Everyone is welcome to try their skill in the driving simulator. There are 8 simulators, and we are allowed up to 5 minutes each person, so everyone should have an opportunity to test their skills.
A group lunch has not been planned, so take your time at the museum and once you have completed your tour you can choose from 4 restaurants that the Museum recommended or anywhere else you may choose to go. There are no sidewalks on the roads by the museum so walking to restaurants is not an option. You will have to drive to each of the restaurants. The restaurants are listed below.
Best Restaurants around the museum – all are close by car:
Gulf Stream Bar (closest) – sandwiches and burgers, New England cooking
1 Lagoon Rd
Safe Harbor Marina
Portsmouth RI
401-293-0930
Fieldstone (close) – seafood, salads, wraps
980 East Main Rd
Portsmouth RI
401-293-5200
Coddingtons – brewhouse and pub type cuisine, specializing in ales and lagers
210 Coddington Hwy
Middletown, RI
401-847-6690
15 Point Rd Restaurant – Upscale dining, waterfront on Sakonnet River
15 Point Rd.
Portsmouth RI
401-683-3138
For any questions or additional details, please email Rick: rickwasserback@outlook.com