Breaking News:
Club Corvette of Connecticut Announces Two New Sponsors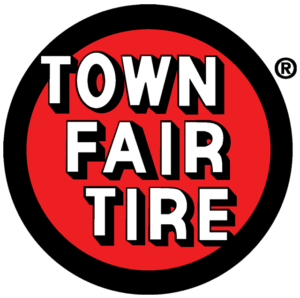 Our club is proud to welcome Town Fair Tire as one of its two newest sponsors. Now, club members can participate in Town Fair Tire's Group Purchase Program, purchasing tires at lower-than-advertised prices. The Members-Only section of the website has details on how members may take advantage of Town Fair Tire's program.
Town Fair Tire offers convenient service options and other extras, such as Guaranteed Low Prices, 30 Day Test Drive, Road Hazard Guarantee, Free Front Wheel Alignment, Nationwide Warranty, Rebates, Promotions, and Coupons.
---

The club is also delighted to welcome Callaway Cars Inc. as a new sponsor. The company designs, develops, and manufactures high performance specialty vehicles and aftermarket performance products, marketed and distributed under the Callaway brand. They enjoy a 35-year history of building high-powered Corvettes, beginning with the 1987-1991 Twin Turbo Corvettes constructed for Chevrolet.
Reeves Callaway and his team continue to support the Corvette enthusiast market with high performance products and vehicle packages sold and serviced by GM new car dealers across North America. Our association with Callaway will provide new opportunities for both organizations.
---
Become A Member
To become a member of Club Corvette of Connecticut, please submit a completed Membership Application Form.
EITHER:
Enter your information on the Online Application Form and click the "Click Here" button to submit your membership application to our staff.
OR:
Download a copy of the Downloadable Application Form, fill it out, and bring it with you to our next General Membership Meeting, or mail the completed form to us.
---
Club Sponsors
The David McDermott Auto Group, Moroso Performance Products, Town Fair Tire and Callaway Cars are Club Corvette of Connecticut's major sponsors. Their generous support allows our club to hold its Annual Corvette-Only Car Show each year. This show is the club's single largest event and all club members are encouraged to participate. Proceeds of the show are donated entirely to selected Connecticut charities.
McDermott Auto Group is a new and used car dealer in East Haven CT, offering Chevrolet and Lexus sales, service, parts, and financing. A key member of the Group, McDermott Chevrolet is your Corvette sales and service specialist.
Moroso Performance Products of Guilford CT is one of the world's most respected suppliers of automotive equipment for racing and street performance.
Town Fair Tire, headquartered in East Haven, CT, has over 100 tire stores located throughout New England. They offer an extensive selection of extras, including their low price guarantee, a lifetime road hazard guarantee, free front wheel alignment, free nationwide warranty and many others.
Callaway Cars Inc., with headquarters in Old Lyme, CT, produces specialty vehicles, engineering services, and performance products that showcase technological sophistication, artistry in design, and beauty in craftsmanship.