Downloadable Membership Application
Please click the image below to download Club Corvette of Connecticut's Membership Application Form.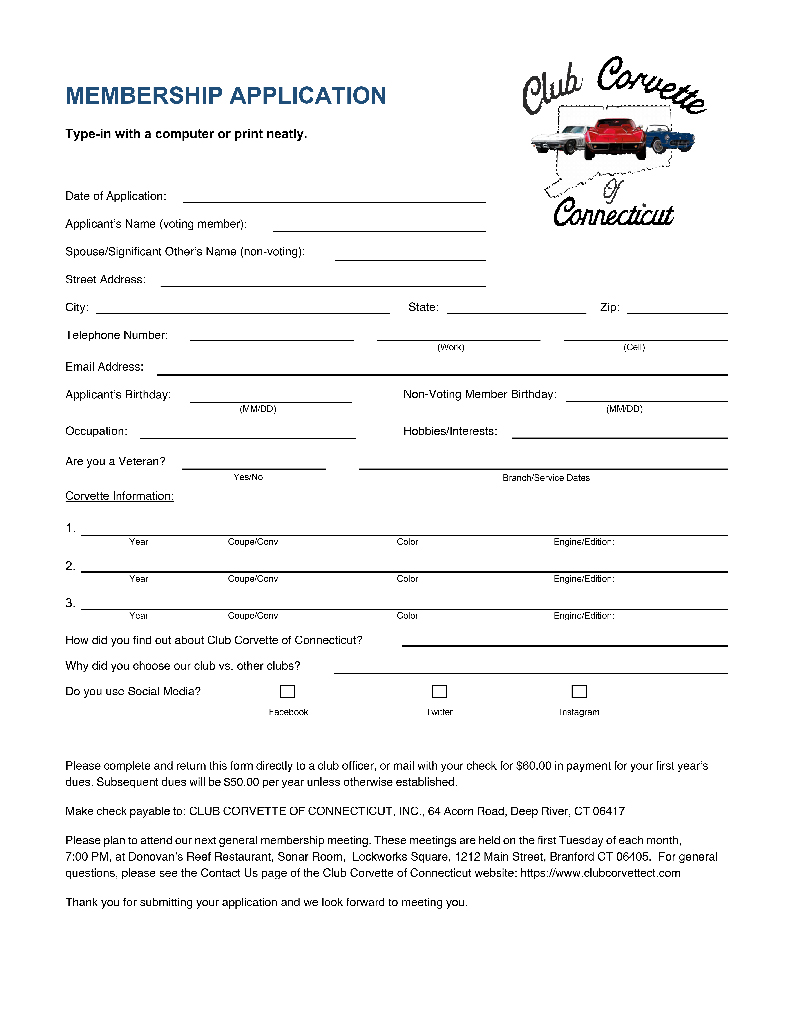 Please print the Membership Application form and fill in the blanks. Then return the completed form directly to a club officer or mail it to us with your first year's membership dues.
Please plan to attend our next general membership meeting. These meetings are held on the first Tuesday of each month, 7:00 PM at Donovan's Reef Restaurant, Sonar Room, Lockworks Square, 1212 Main St, Branford CT.
Club membership is not in effect until your dues are paid. First year's dues are $60.00, subsequent years' dues will be $50.00 per year unless otherwise established. Please make checks payable to: Club Corvette of Connecticut, Inc. and mail to:
Club Corvette of Connecticut
64 Acorn Road
Deep River CT 06417
If you would like to apply for club membership online, please click here: To Online Membership Application Page
If you have any questions regarding this application, please email the club's Membership Chairpeople: Stan and Mary Griskewicz.